GUIDE: How to Enable Flash
This guide is only for Google Chrome. I made it in September 2018, so if too much time has passed it may be out of date. Use your judgement, friend!
Modern browsers hate flash. This guide will enable flash but only for the site you're currently on! So you can play my flash games without worrying about enabling flash all over the internet :)
---
Step 1 of 3

Check out the top of your screen. Click on the lock icon next to your address bar.

---
Step 2 of 3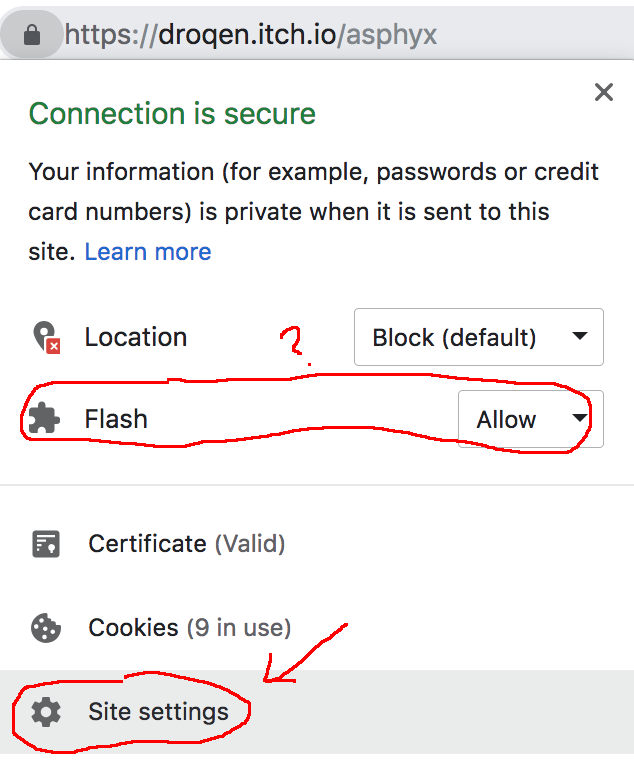 Click on Site settings.

(In the picture I circle Flash, but this option doesn't show up here until you've already done step 3. So don't worry about it.)
---
Step 3 of 3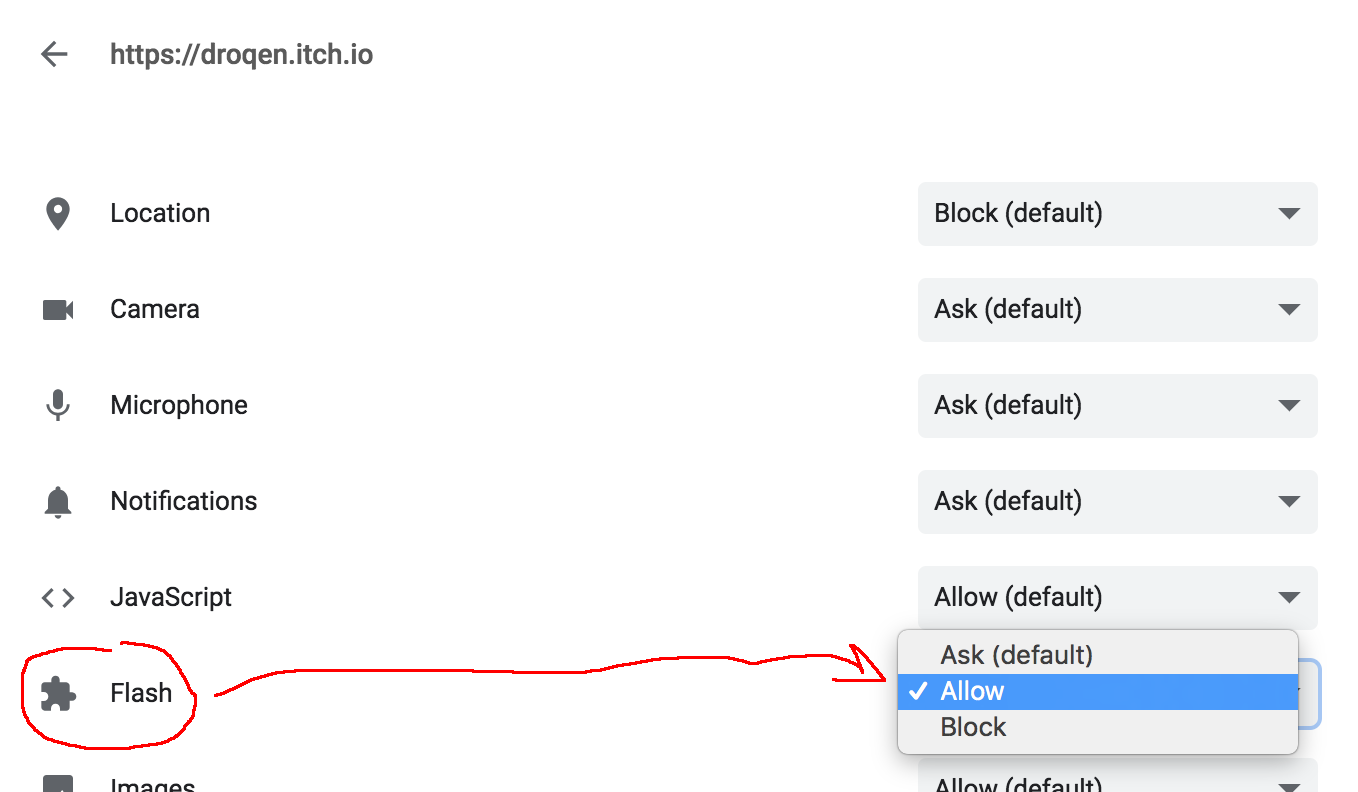 Find Flash in the list. Switch it to Allow. You're done!

(Just as a note, see how at the top of this picture it says "https://droqen.itch.io"? That means you're only enabling flash for my subdomain in itch.io -- if you want to play flash games anywhere else you'll have to repeat this process.)